David Charles Psychics – Meet my team of trusted UK psychics.
Hello and welcome to the David Charles Psychic team. Chosen by me, just for you. I am very proud of my eliteteam of first class, psychics and mediums. Just call the number above to see those who are on line for you right now. My trusted psychics and mediums will give you a wonderful psychic reading experience with care, dedication and compassion. They all love their work and I am sure you will love each of them.
Each and every one of my unique David Charles Psychics team has been carefully selected and approved by me because of their unparalleled excellence. I am constantly monitoring them and listening to the feedback from my many clients. So you can just sit back, relax and enjoy your psychic reading with the best there is.
You deserve only the best, so choose a David Charles Psychic today. If you would like to watch free psychic readings with me, please visit and subscribe to my YouTube channel (Psychic David Charles). Many blessings, David Charles Dhp., Chp.
Text A Psychic
Text the word GOLD plus your question, problem or concern to 78887
SMS cost £1.50 per msg, maximum of 3 replies per message sent. Standard network charges apply for messages sent 18+. SP: InverOak.com PO Box 10015, C31 8RU. To opt out of free promo msgs call Helpline 0330 114 0300.
Book Your Psychic:
+44 330 114 0225
International rates may apply outside of the UK
Book A Reading With My Team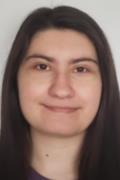 I specialise in Tarot and Oracle, as well as providing clairvoyance, clairaudience, and clairsentience throughout my readings. I am also an empath, have knowledge of astrology and, can include zodiac signs. I am here to help with any problems or concerns you may have, to give you some reassurance, and confirmation.
Skills
Clairvoyant
Clairsentient
Clairaudient
Subjects
Love/relationships
Career/work
Destiny/life path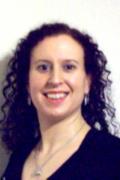 Joanna is a psychic clairvoyant. Joanna is a natural psychic, who was born with her ability. Joanna is also clairsentient which means she reads from the heart, and can feel peoples energies and emotions, whether they are in the same room or the other side of the world. This makes her insightful into what is going on in peoples lives, especially where matters of the heart are concerned.
Skills
Clairvoyant
Clairsentient
Counsellor
Psychic
Subjects
Love/relationships
Career/work
Pets/animals
Destiny/life path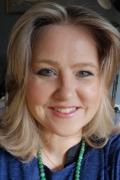 Tarot is my main focus, I also love to use my Oracle Cards and Crystals. I want to help provide you with insightful and helpful spirit-led knowledge, as well as my specialist area in relationships and soulmate connections. I can help solve and unlock the mysteries of your soul journey. Being a way-shower that gives vital and positive direction. leaving you with a sparkle in your eye and a little more peace in your heart.
Skills
Clairvoyant
Clairsentient
Clairaudient
Life Coach
Counsellor
Psychic
Reiki Healer
Subjects
Love/relationships
Career/work
Destiny/life path
Methods
Tarot Cards
Crystals
Oracle Cards
Angel Cards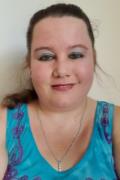 I have a natural Psychic ability, and I am able to offer readings both on Clairvoyance and Mediumship. I use my special tools such as my Crystal Ball, Angel & Tarot cards, Spirits, and Spirit Guides. My readings specialise in past, present, future, love & relationships, family life, and much more. I have previously won awards for Psychic and Tarot in the UK. I have also won various other awards of excellence within the Psychic and Tarot field. I cannot wait to speak with you, and help you on your journey.
Skills
Clairvoyant
Clairsentient
Clairaudient
Medium
Psychic
Wicca
Subjects
Love/relationships
Career/work
Pets/animals
Lost objects
Past lives
Deceased loved ones
Methods
Runestones
Astrology
Tarot Cards
Crystals
Angel Cards
Share this with your friends: